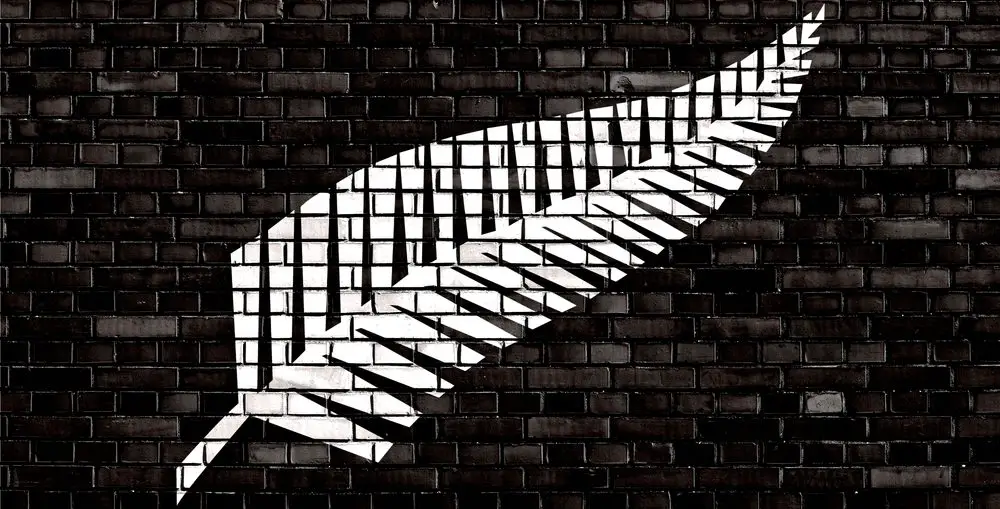 Rugby union in New Zealand is life. It is the official sport of the country, with the All Blacks consistently being one of the top ranked national teams in the world. The game was first played in New Zealand in 1870, with the semi-professional ITM Cup competition feeding players into the professional Super Rugby franchises. Almost 150 years later, New Zealand and its small, yet rugby crazed population, are heavily favored to win their third straight Rugby World Cup.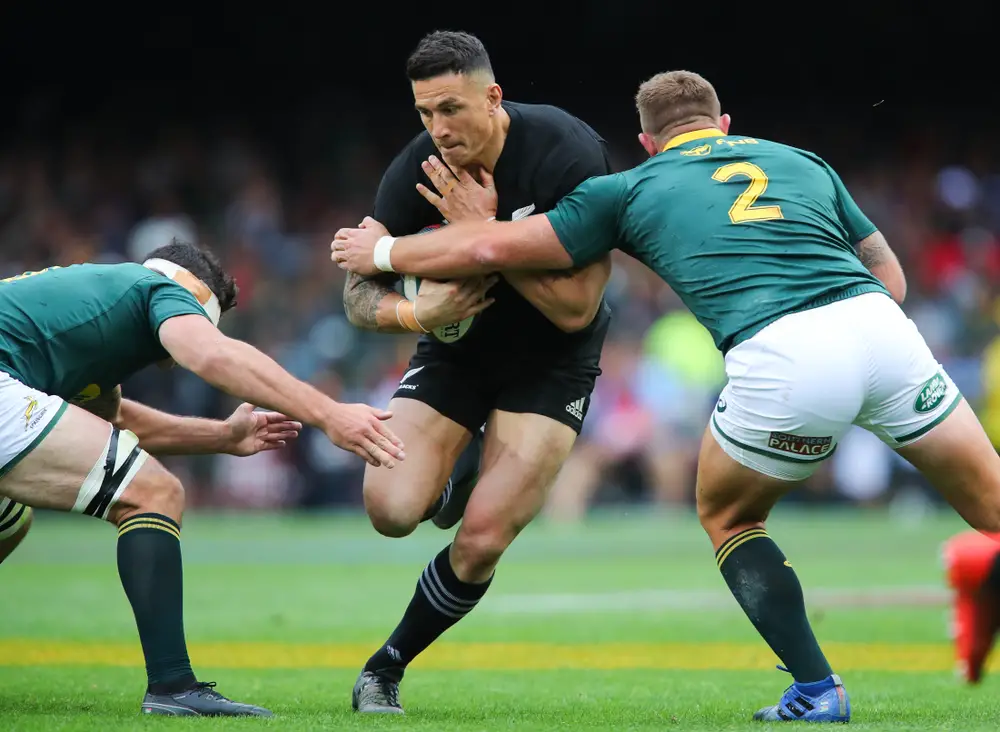 History
New Zealand is simply the greatest national team in the history of rugby union. Their first officially sanctioned games came in a tour of New South Wales in 1893, with their dominance on the international stage showing from the very beginning. On that tour, the team won nine of their ten matches. Their first actual Test match also ended in a win when they took down Australia 22-3 at the Sydney Cricket Ground in 1903.
New Zealand is the only country that has a winning record against all other Test sides. They have won 77% of the international matches they have played and they cemented their claim as the best nation to have ever played the game when winning the first World Cup on home soil in 1987. Stunningly given their success, it took 24 years for New Zealand to next get their hands on the Webb Ellis Trophy in 2011, before retaining the gold in 2015.
If you haven't noticed, the nickname of New Zealand's rugby team is the All Blacks. The nickname goes back to the 1800's, when it was common to refer to a team by their jersey color.
The All Blacks logo is a silver fern, seen at the top of this post. The image also serves as an unofficial emblem of the country of New Zealand.
Greatest Players
When viewing the greatest players that have played for New Zealand, you are actually looking at some of the best players to have ever played the game. Players know that to wear the black jersey with the silver fern is the greatest honor in their sport due to the legends that have worn the all black jersey with pride before them. Here are five of the greatest ever All Blacks, though we could easily have picked around 20 and not seen a drop off in name value or quality of player.
Jonah Lomu
You can make an argument that Jonah Lomu is the most important player in the history of rugby union. Lomu burst onto the scene as the game turned professional and he was meteoric in his displays at the pivotal 1995 World Cup. Timing was a big part of this but he is also a player who would have excelled in any era. A player with the size of a prop and the speed of a winger was basically unheard of until Jonah ran over all of England to score one of the most memorable tries in rugby history – one of his four that day – in the semi-final of that same tournament.
The reaction and outpouring of love after his death in 2015 says everything you need to know about the man. Jonah Lomu is not only considered one of the best All Blacks, but also one of the greatest rugby players of all time.
Richie McCaw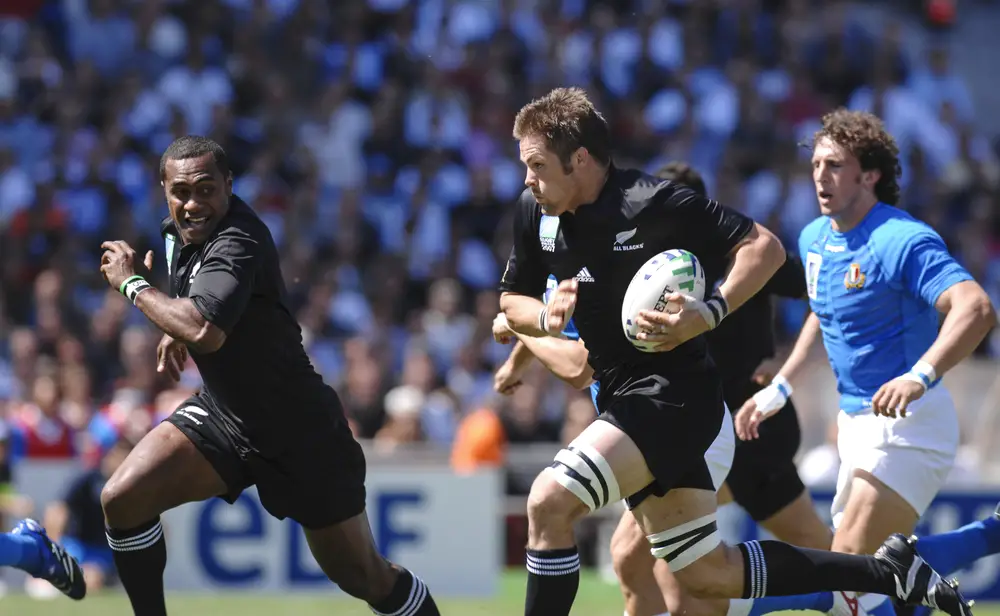 International forwards just simply aren't supposed to play for as long, and at such a high level, as Richie McCaw. After making his All Blacks debut in 2001, he was on the field for 32% of the victories that the national side had ever had when he retired from the game. He captained the All Blacks to Rugby World Cup wins in 2011 and 2015, before retiring from the national team 148 Tests deep into a legendary career. McCaw was a player who always knew where to be and when to be there, stopping countless potential attacks before they got going, with his breakdown skill.
Colin Meads
It is difficult to recall now, but there was a time when rugby union was an amateur pursuit. Players in those days – before 1995 – had regular jobs and lives, while playing a little rugby on the side. One of the best players from the pre-professional era, Meads is almost universally regarded as the greatest player of his time. Known as 'Pinetree' for his size and presence, Meads was named New Zealand's Player of the Century in 1999 and he played 55 times for New Zealand, primarily as a lock forward.
Sean Fitzpatrick
Fitzpatrick made his Test debut back in 1986 and though his grit, his determination, and his hard work, he retired from the game as one of the greatest hookers of all time. Coming from a rugby playing family, Fitzpatrick became the All Blacks captain in 1992, leading the team to a series win over the B&I Lions in 1993. Upon his retirement in 1997 he was the most capped Test match player in the history of rugby union.
Dan Carter
New Zealand has been blessed at fly-half through the years, but there is a good argument that Dan Carter is the best No. 10 to ever put on their jersey. Carter could do everything you need from an international first-five, and he did everything from excellent to perfect. His tactical approach to the game was unmatched, and his physical attributes that often get overlooked, allowed him to be just as dangerous of a runner as a passer. The three-time World Player of the year could easily have continued playing for the All Blacks well after his retirement in 2015.
Honorable Mentions
Kieran Read – A back row stalwart who helped lessen the blow of McCaw's retirement.
Christian Cullen – A try scoring machine – 46 tries in 58 Tests – who changed the role of the fullback with his footwork and open field running.
Zinzan Brooke – A forward before his time with better skills than most backs he played with in the 80s and 90s.
Julian Savea – A curious case who scored 46 tries in 54 Tests before rapidly falling out of favor with selectors.
George Nepia – Played 30 games out of 30 as the Invincibles toured the UK and France in 1924-24. His legacy is hard to compare to modern players.
Michael Jones – Played through insane injuries and was known at his peak for being an 'almost perfect' player.
Biggest Rivalry
All Blacks vs Australia
Given their relative locations across the Tasman Sea, it is pretty much a given that New Zealand's biggest rivalry in rugby union – as it is in all sports – is with Australia.
The All Blacks and Wallabies play multiple times a year in a series of matches with the Bledisloe Cup on the line. The cup is named after Lord Bledisloe who donated the trophy for battle in 1931. New Zealand has a dominant record against their near neighbors, winning over 110 games while Australia as failed to hit the half century mark as of 2019. New Zealand also rattled of an impressive 10 game winning streak over their Anzac rivals between August 2008 and October 2010.
See our pick to win the 2019 Rugby World Cup here. (Hint: It's not New Zealand)
All Blacks Haka
The New Zealand haka is probably the most famous pre-match ritual in international sport. The ceremonial challenge has been a part of Maori culture and mythology for centuries, but the haka term actually covers a broad range of dances as opposed to one specific series of actions.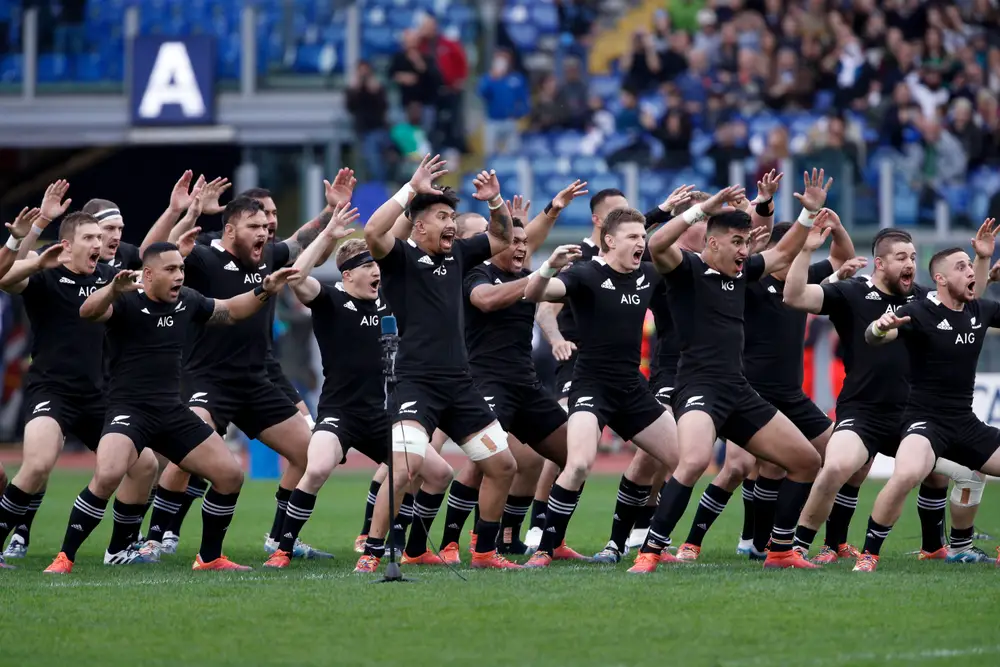 The haka used most often by the All Blacks derives from the "Ka Mate" haka, a brief haka that is ceremonial in nature. While it was used by the national team since 1888, it was only in the late 1980s where the haka became the aggressive pre-match tradition we see today. For that we can thank former All Black captain Wayne 'Buck' Shelford.
Shelford, as captain, was approached by a player about performing the haka, something that had been shelved as most of the European descended players had no idea what to do. Shelford, after talking with other key players, put the matter to a team vote with the condition that if the haka won, then it would be treated properly. The vote carried with just one negative vote and Shelford put in haka practice sessions until he was satisfied the players were performing with meaning.
Why You Should Cheer For New Zealand
New Zealand is an interesting country to cheer for. Usually when you pick a team with a winning percentage and history of domination like New Zealand, it is easy to be called a glory hunter or a bandwagon fan. New Zealand, however, really doesn't have that stigma when it comes to their fan base. The All Blacks aren't the New York Yankees or Manchester United. The team is just so much fun to cheer for and any winning that happens feels organic and well deserved. Even though they've dominated for decades, it's never to late become an All Blacks fan!
As important as any other reason for cheering the team, the All Blacks jersey is the coolest in sport and is one you can actually wear with pride for how it looks.
All or Nothing: New Zealand All Blacks
The 2018 Amazon Prime documentary "All or Nothing" gives a pretty cool insight into New Zealand All Blacks rugby on and off the field. It's six episodes and definitely worth the watch.