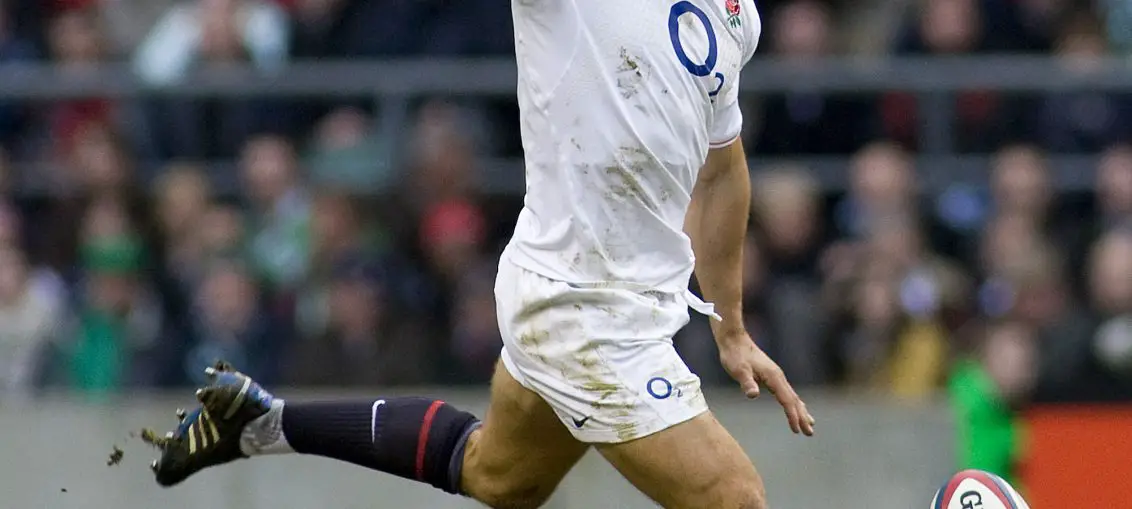 Rugby has seen some amazing players over its history, but which players are the greatest? The crew at Rugby Reader sat down and picked the greatest players rugby players of all time for each position.  Take a look and see if your favorite player made the list!

Loosehead Prop – Gethin Jenkins
Gethin Jenkins made a name for himself as Loosehead Prop (or number 1) for the Welsh National Team. He revolutionized the way we see props as he brought a much more dynamic way of playing into the Loosehead Prop position. He was strong over the ball and was a great scrummager.
Another world class Loosehead Prop was Tony Woodcock, Woodcock scored for New Zealand in their 2011 World Cup final to win the trophy for the All Blacks, he has 118 caps before retiring in 2015. 

Hooker – Sean Fitzpatrick
If you ask any die-hard Rugby fan "who is the most iconic Hooker of all time?" They'll most likely say Sean Fitzpatrick. Fitzpatrick led his New Zealand side to the first ever Rugby World Cup in 1987 and won it, He made 92 appearances for the All Blacks before retiring in 1997.
Another player who was iconic in the number 2 jersey was Irishman Rory Best. Best made 116 appearances for Ireland and went on two British and Irish Lions' tours as he retired after the 2019 Six Nations. 

Tighthead Prop – Adam Jones
Another Welshman in our list, Adam Jones was arguably the best scrummager in the world in his prime. He was a great ball carrier and an even better scrummager, Jones made 95 Wales appearances and went on 3 British and Irish Lion's tours as he cemented his name as one of the best number 3's of all time.
Second Row – Paul O'Connell, John Eales and Alun Wyn Jones
The three names who are undoubtedly the best Second Rows of all time are Ireland's Paul O'Connell, Australia's John Eales and Wales' Alun Wyn Jones. John Eales was incredible and made 86 appearances for Australia captaining the side on 60 of those. He's won 2 Rugby World Cup's and was nicknamed "Nobody" by the Australians because nobody's perfect. As for the Welsh and Irish duo, Jones has made 125 caps for Wales and had captained the country on numerous occasions. O'Connell made 108 appearances for Ireland and also captained his country. Both of these players have captained the British and Irish Lions on separate occasions and have even played together many times.
Flankers – Richie McCaw and David Pocock
New Zealand's Richie McCaw was widely regarded as the best Rugby player of all time. McCaw made 148 appearances for the All Blacks over the years and went to 4 Rugby World Cup's winning 2 of them. David Pocock is a hugely influential flanker and has made over 75 appearances for Australia. He's still playing for Australia and is targeting the upcoming 2019 Rugby World Cup. An honourable mention here is Wales' Sam Warburton who was forced to retire in 2018 due to an incredible injury history which finally caught up with him.

Number 8 – Juan Martin Fernandez Lobbe and Sergio Parisse
Two of the greatest Number 8's of all time are Argentina's Juan Martin Fernandez Lobbe and Italy's Sergio Parisse. Lobbe made 71 appearances for Argentina from 2004 to 2015 appearing in 3 Rugby World Cups. He was an incredible carrier of the ball, incredible in the rucks and was an influential leader. Sergio Parisse has been playing for Italy since 2002 and is regarded as their best ever player, he's made 138 appearances for his country and is still going at the ripe old age of 35.

Scrum-Half – Joost Van der Westhuizen
Former South African scrum-half Joost Van der Westhuizen was seen as one of South Africa's biggest threats during his time playing for the country. He made 89 appearances for South Africa and scored a ridiculous 39 tries while doing so, he was extremely quick and had a great step. Another world class scrum half was Australia's George Gregan, Gregan won 139 caps for Australia and was incredibly strong for a smaller guy. He's most famous, however, for his chants during Australia's semi-final win against the All Blacks in 2003 where he chanted "four more years."

Fly-Half – Jonny Wilkinson
In the 2003 Rugby World Cup final, England needed any amount of points to win them the game and the World Cup. In the dying minutes, fly-half Jonny Wilkinson dropped back in the pocket and produced one of the most iconic drop goals of all time winning the tournament for the English. However, some argue that New Zealander Dan Carter isn't the best fly half of all time, but the best player of all time. He made 112 international caps scoring a monstrous 1,598 points in the process.

Centers – Brian O'Driscoll
Ireland's Brian O'Driscoll won 141 international caps for his country and went on to win 3 player of the tournament awards in the Six Nations and even winning a grand slam. He was incredibly strong, quick and agile and is regarded as the best center in Rugby history. Australia's Tim Horan has won 2 Rugby World Cup's with his nation and scored 40 international tries over an 80 appearance career.

Wingers – Jonah Lomu
Jonah Lomu was one of the most powerful Rugby players of all time, add that to the fact that he was incredibly quick and you have yourself a winger. He scored 37 tries in 63 caps for New Zealand as he cemented his spot as one of Rugby's greatest players. Wales' Shane Williams was said to be "too small to play Rugby." 87 caps and 58 tries later, Williams is one of the greatest wingers to ever play Rugby Union.

Fullback – David Campese
Australia's David Campese is undoubtedly the greatest fullback of all time, he made 101 caps for Australia scoring 63 tries in the process. He played for Australia from 1982 to 1996 and won the 1991 Rugby World Cup. England's Jason Robinson was nicknamed "Billy Whizz," he originally played Rugby League before converting over to Rugby Union. He thrived on the big stage especially in the Rugby World Cup which he won in 2003.
So there they are, the greatest rugby players of all time. Do you agree with our list? Let us know in the comments below!