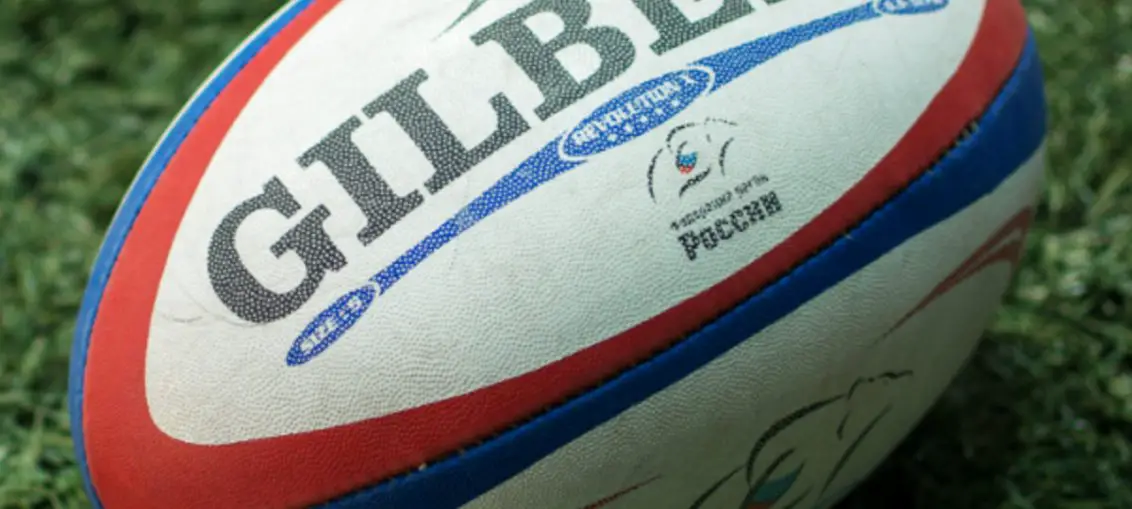 We picked the best, so you don't get stuck with the rest!
With so many rugby balls on the market, it can be difficult to sort through the all the options. To save you the time and frustration, we tested dozens of balls and picked out only the best.
Let's first talk about the two main categories of rugby balls: training balls and match balls.
Training balls
Also called practice ball, training balls are cheaper and ideal for training (hence the name). Higher quality training balls can be used in matches, especially at the lower levels.
Match balls
Higher quality construction and material, but usually about 2 to 3 times more expensive than a training ball.
Rugby Ball Size Chart
Rugby balls range in size from size 3-5. Adults use a size 5. Here's a quick reference for which ball is appropriate for each age group.
| | |
| --- | --- |
| Size | Age |
| Size 3 | Under 7, to U9 |
| Size 4 | Under 10 to U14 |
| Size 5 | Under 15 and up |
How we graded the best rugby balls
We analyzed several qualities of each rugby ball and gave an overall grade based on these factors:
Feel and grip
Shape of the ball out of the box, and after extended use
How "true" the ball travels through the air
How well the ball stays inflated over time
Here are the winners and runners-up for each category:
Best Training Balls
WINNER: Rhino Cyclone Training Ball
Rugby Reader Rating: A
Pros:
Great grip, even when wet.
Perfect shape out of the box
Comes in cool colors, like bright yellow and green
Cons: Slightly higher price than some other training balls
Bottom Line: We actually liked the Rhino Cyclone better than some much more expensive match balls. The "goosebump" texture takes a minute to get used to, but the ball has great grip in any weather.
RUNNER-UP: Gilbert G-TR4000 Training Ball
Rugby Reader Rating: A-
Pros:
High quality look and feel
Surprisingly inexpensive
Available in fluorescent yellow for better visibility in the evening.
Cons: All balls lose air over time, but this one tested the worst.
Bottom Line: Can't go wrong with Gilbert and the price is tough to beat. Remember to keep a pump in your bag.
Best Match Balls
WINNER: Gilbert Barbarian Match Ball
Rugby Reader Rating: A+
Pros:
Amazingly true spiral and great to kick
Perfect shape out of the box
Great grip even after extensive use
Cons: None (really!)
Bottom Line: This was our favorite ball by far. It's worth the investment for any serious player.
RUNNER-UP: Rhino Meteor Match Ball
Rugby Reader Rating: A
Pros: Priced lower than other match balls
Cons: Seemed to wander just a bit on longer passes and kicks
Bottom Line: A great ball at a decent price. We prefer the Gilbert Barbarian, but you can't go wrong with either choice.
---
And to round out your gear bag…
Our Favorite kicking tee: Gilbert Rugby Precision Kicking Tee 450
Maybe it's our imagination, but we seem to make more of our kicks with this tee. Honestly there's not a major difference from one tee to the next, but we prefer the classic Gilbert model.
Our favorite ball pump: Pumteck Electric Ball Pump
We love how quickly this pump gets the job done. It also has a pressure gauge, so you know exactly when to stop pumping.
Also read: The Rugby Reader guide to Rugby Equipment
RugbyReader.com is reader-supported. If you buy via the links on our site, we may earn an affiliate commission at no cost to you